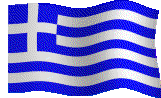 Enalaktiko is the place to be if you want to enjoy playing or surfing ... not on the sea but on Internet.

Vassilis Moutos, the manager of the place, will allways welcome you and make you feel well.

The Cafe is open from 9 a.m. to 3 a.m. and during day time you can enjoy a "FRAPE" (greek ice cold coffee), on the nice terasse.

Enalaktiko is also the first Internet Cafe of Leros island, with it's 4 computers connected on the web at any time of the day, you may check your mail or even work.

The computers are well equiped with a web-cam and headphones with a microphone, speakers are also installed.

In the Enalaktiko Cafe you can also find two Brunswick pool tables to play.

Enalaktiko Bar serves also all kinds of drinks and some snacks are also available.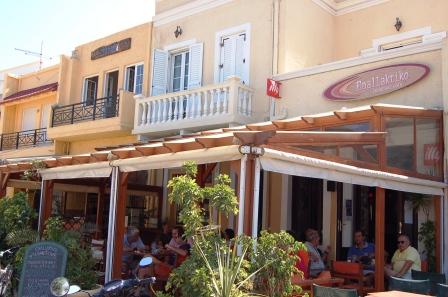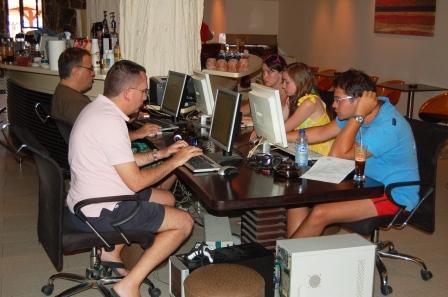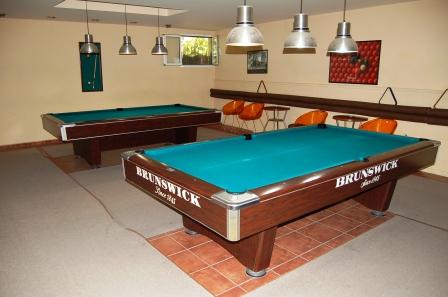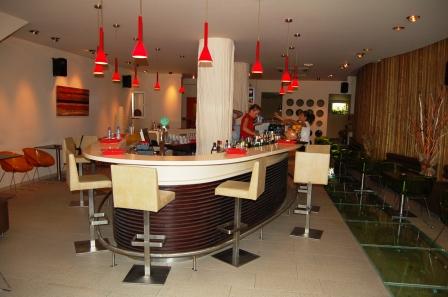 Internet Café ENALLAKTIKO

Aghia Marina

GR-85400 LEROS

Tel. +30.22470-25746