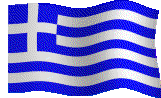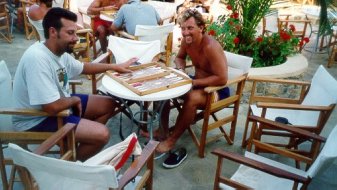 Manos and his friend Chris enjoying playing tavli (Backagammon) under the Aegean sun and having a good time during the summer days.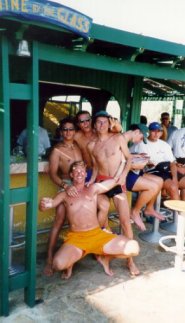 What a great time friends can have there, drinking ouzo (typical greek aperitif) or some ice cold "MYTHOS" (greek beer). The bar is separated by a little street from the beach, which gives the possibility to everyone to have a dive every once and a while during the hot months of the summer.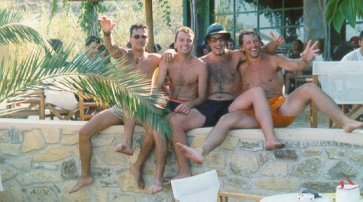 Leonidas, Babis, Giannis and Manos having fun listening to all the summer hits, before going for a wild and funny beach-volley game just in front of Cosmopolitan.